Insurance
Appointment Setters
Outbound telemarketing is a hassle for insurance companies. They have to make 30-50 calls for one sales opportunity. It is already difficult for the sales team to close leads and connect with clients. How will they be able to manage the hundreds of calls they have to make to prospects?
This is where insurance appointment setters come in. They are experienced professionals who take care of calling prospects, persuading them for a meeting, and setting up insurance appointments. Businesses that suffer losses due to missed insurance appointment opportunities can take the services of these professionals and ensure that they close more leads than ever before.
A trained insurance appointment setter makes sure that all the leads are closed on time. They have the right expertise to deliver the prospects, cold call, and ensure that the company gets the maximum number of leads. Since they have already dealt with a lot of people in the past, they have enough experience to increase your lead generation rate by knowing the ins and outs of the process.
As the business grows, it becomes important to hire professional insurance appointment setting services. They are a long-term investment that leads to higher revenue generation opportunities.
What do insurance appointment setters do?
The primary purpose of the insurance appointment setting services is to eliminate the wastage of time. The sales team can't make outbound calls the entire day. That's where the professionals take up the task of setting appointments. They approach the prospects, make appointments, and ensure that the sales team has a better conversion rate. Insurance appointment setters conduct the following activities –
– Identifying the right prospects from data sets and lists
– Calling prospects and detailing about your business
– Persuading the prospects to meet the sales personnel
– Set up appointment between the team and the person
– Follow through regularly to ensure prospects are converted
While they are involved in setting up insurance appointments, the professionals also focus on delivering high-quality leads. They filter out the ones that are unlikely to convert and approach the ones who will definitely bring business. It saves the sales team from wasting time in qualifying or disqualifying leads.
Insurance Telemarketer We Offer
qualified appointment setting solutions for the insurance industry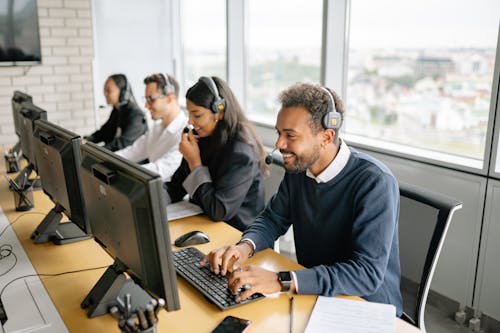 Why you should hire insurance appointment setters?
The method of setting up insurance appointments with the help of experts is a tried and tested one. Whether you want to target prospects in another region or in another country, the professionals will help you with their dedicated services. They remove the stress of calling hundreds of prospects and provide the details of only those who are most likely to turn into your customers.
Here's why you should work with skilled insurance appointment setters –
Higher productivity
The sales and marketing team already go through a lot of hassle to close business. However, asking them to persuade prospects for setting up an appointment is just too much of a burden. The team will easily become exhausted and forget the main tasks.
Appointment setters are excellent at such activities and leave more time for the sales team to focus on closing leads. When they are not stressed by the constant need to call prospects, they can work in a seamless manner and achieve better results.
Simple qualification process
The insurance appointment setting services simplify the process of lead qualification. Since they are the first point of contact with prospects, they can help with identifying which leads are worth it and which ones are a dead end.
They can also qualify leads based on the insurance service requirement. Sometimes, the experts will come across people who gave the wrong number and they will disqualify it. It will reduce a lot of frustration of the sales team.
Higher number of leads
When people ask, 'What do appointment setters do?', the first thing that they should know is that the expert appointment setters increase the number of leads. Their job is to provide the details of your company and convenience the prospect to set up a meeting.
Apart from the task of setting appointments, they act as your company's representatives and provide all the details of your business. They convince the prospects that meeting with your sales team is the best idea.
Reduce operational costs
Insurance appointment setters can greatly reduce the cost of converting leads into sales. Since they can work virtually, there is no need to get expensive technology or equipment or an office for their work. The appointment setters are an affordable option for businesses.
On top of that, they work on a contractual basis. When your need is fulfilled, you can let the company go. There's no need to pay salaries, perks, compensations, and more. It dramatically reduces the cost of lead generation.
Wrapping Up
Today, insurance appointment setting services are crucial for businesses that want to maximize their revenue. They need professionals who can enable the sales team to focus on the core tasks while taking care of the appointments for selling insurance. Therefore, it is important for businesses to hire insurance appointment setters who can help to increase their revenue. We at Insurance Telemarketer offer the professional service for insurance agencies. We provide online web-based monitoring to determine the best opportunities for your business. For further inquiries, call +1 877-888-6780 to speak to our experts.
What is an insurance appointment setters